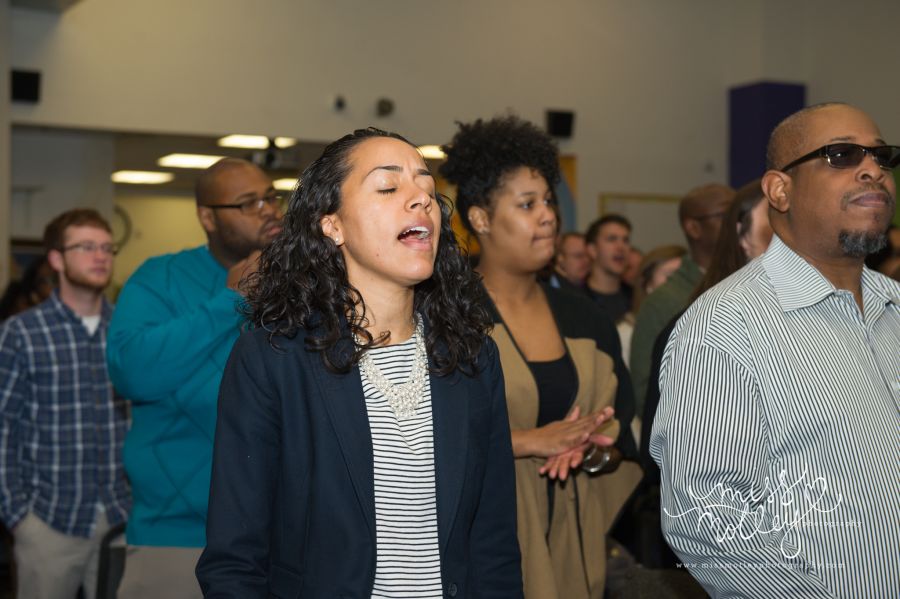 What a great start for Restoration Church in Philadelphia! Before the service, opening prayers were offered with leaders Rob Tomko, Watson Jones, Dr. Eric Mason & AJ Smith Lead planter Watson Jones, III speaking Over 150 worshipped together! Orchard Group's Greg Hubbard serves on the management team which provides leadership and oversight to the new church. Dr. Mason from Epiphany Fellowship has been a tremendous support and encouragement! The start of a new church is cause for celebration.  Restoration Church has hope and healing to offer the Germantown/ Mount Airy neighborhoods in Philadelphia.  A new start is just the beginning…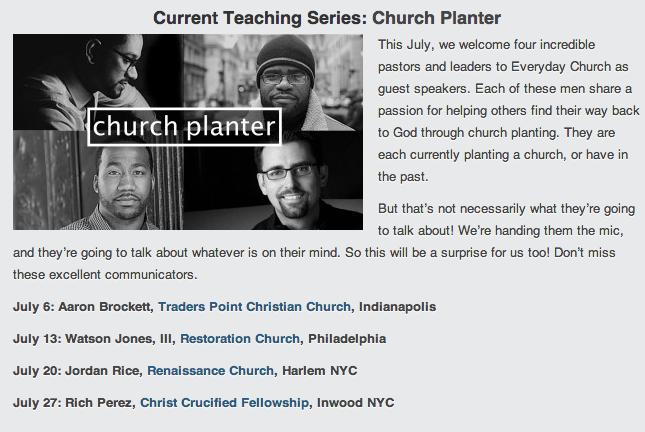 Everyday Christian Church has 4 top-notch church planters speaking this summer.  That's a lot of good speaking in one place!  Grab a cup of coffee, pull up a chair and give these guys a listen.  Aaron Brockett is on our Board of Directors and is the lead pastor of Trader's Point Christian Church.  Jordan Rice is the lead planter for Renaissance Church in Harlem and Watson Jones, III is the lead planter for Restoration Church in Philadelphia.
Check out what Watson Jones III has to say about his desire to see a new church community in Philadelphia!